Before it was about amassing shiny collectibles, excessive pats on the back and over the top beach parties, there was only one reason for an agency creative to bag an award – the need to impress a tough jury, otherwise known as Mom and Dad.
So, to call for entries into Singapore's Creative Circle Awards, we went back to the past.
Parents of homegrown creatives like Jon Loke (CD, Y&R), Pann Lim (ECD – Kinetic), Pat Law (Founder – Goodstuph), Sheng Jin Ang (CD, Lowe) and myself (Deputy ECD – DDB Group) starred in the campaign.
​​​​​​​
Interviewed videos presenting parents of homegrown creatives.
Through the website, industry folks were also able to share their own quips about their parents.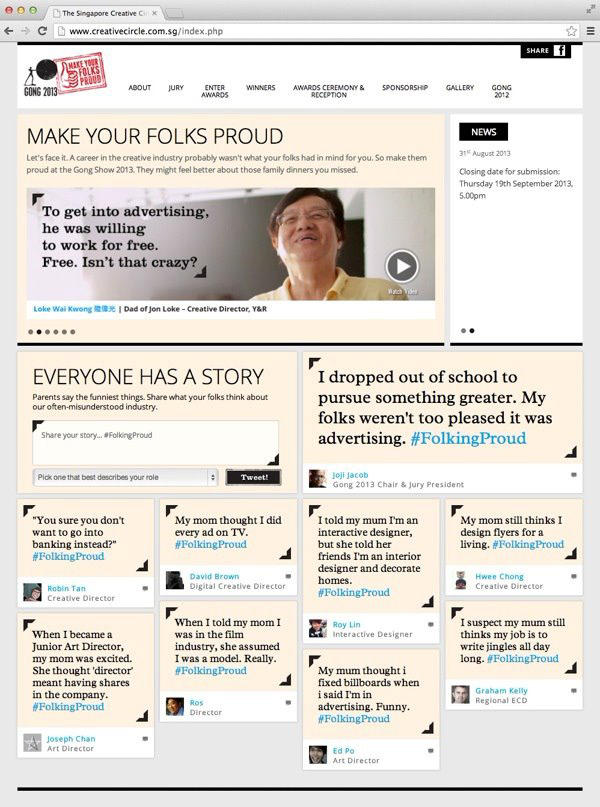 Creative Directors:

 Thomas Yang, Ed Cheong
Copywriters: 

Pearlyn Ong, Kenneth Chia
Art Directors: 

Cheng Shuyau, Jovan Peh, Pearlyn Chiam, Joseph Chan