Mobile first. 


That's the only way to be second to none.
The RSAF wanted to engage the youth of our nation to its many vocations. And for these digital natives, it's all about discovery, entertainment and social playability.
So to engage them, we fronted our entire campaign with a Mobile First approach to tell a story of the world's most amazing and exhilarating teamwork force.
Introducing One Force. An immersive engagement campaign with a unified and highly coordinated engagement at every touch-point leading to a dynamic mobile experience.
We began with a 60-sec brand film to showcase RSAF's core mission. Viewers could use the One Force app to view the commercial and unlock bonus content

(we used a high frequency pitch in the commercial that cannot be heard by the human ear but could trigger an action from the app).

 
And our outdoor posters were bought to life through engaging mini-games via a camera scanner in the app. 
The One Force mobile app also gave recruitment prospects an immersive gaming experience that introduced the individual vocations and demonstrated the dynamic teamwork of the RSAF. 
Highlights
• No.1 on the App Store for 'Strategy' & 'Simulation' 
• No.3 in the 'Games' category
• Over 23,000 downloads in just the first month
​​​​​​​​​​​​​​
Integrated Case Study Film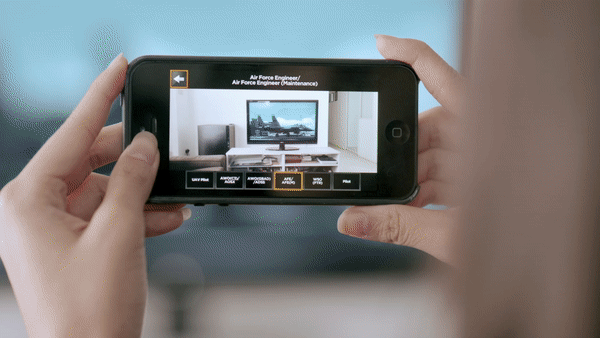 Interactive Outdoor Print Ads
Creative Directors:

Thomas Yang & Neil Johnson
Art Directors:

Chris Soh, Marvin Liang
Copywriters:

Pradeep Dsouza, Zixin
Digital Team:

Yeo Wee Lee, Alan Leong, Shanghao & Lee Yen