For the global launch of Tencent's new publishing division, we produced an extra-ordinary film story that transform gamers and teleport them into a metaverse of gaming.
It elevated Level Infinite, an alliance of game studios, developers and esports integrators, into the global league of game publishing.
It's the beginning of gaming without an end.
Based on the thrilling idea of gameplay – immersion – the film tells the story of strangers who transform into game characters and come together in the metaverse community to neutralise the dark forces.
A cinematic production featuring Allain and Butterfly from Arena of Valor and Nano Companion Shooter from Synced: Off-Planet, unified in a spectacular gamescape, the film combines the visual effects and live action drama you would expect from a top-league publisher.
The film also features thrilling in-game footage from several epic titles currently under Level Infinite's wing: Arena of Valor, SYNCED: Off-Planet, GTFO, Metal: Hellsinger and Bloodhunt to name a few.
Gamers gave it the fist and thumbs up: "Expect a movie of the live action", "IDK FOR SURE BUT DAMN THIS IS DOPE"
A final twist invites the fans to stay tuned… because it's NEVER the End.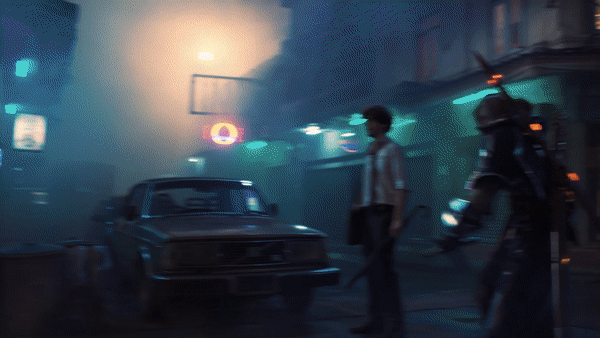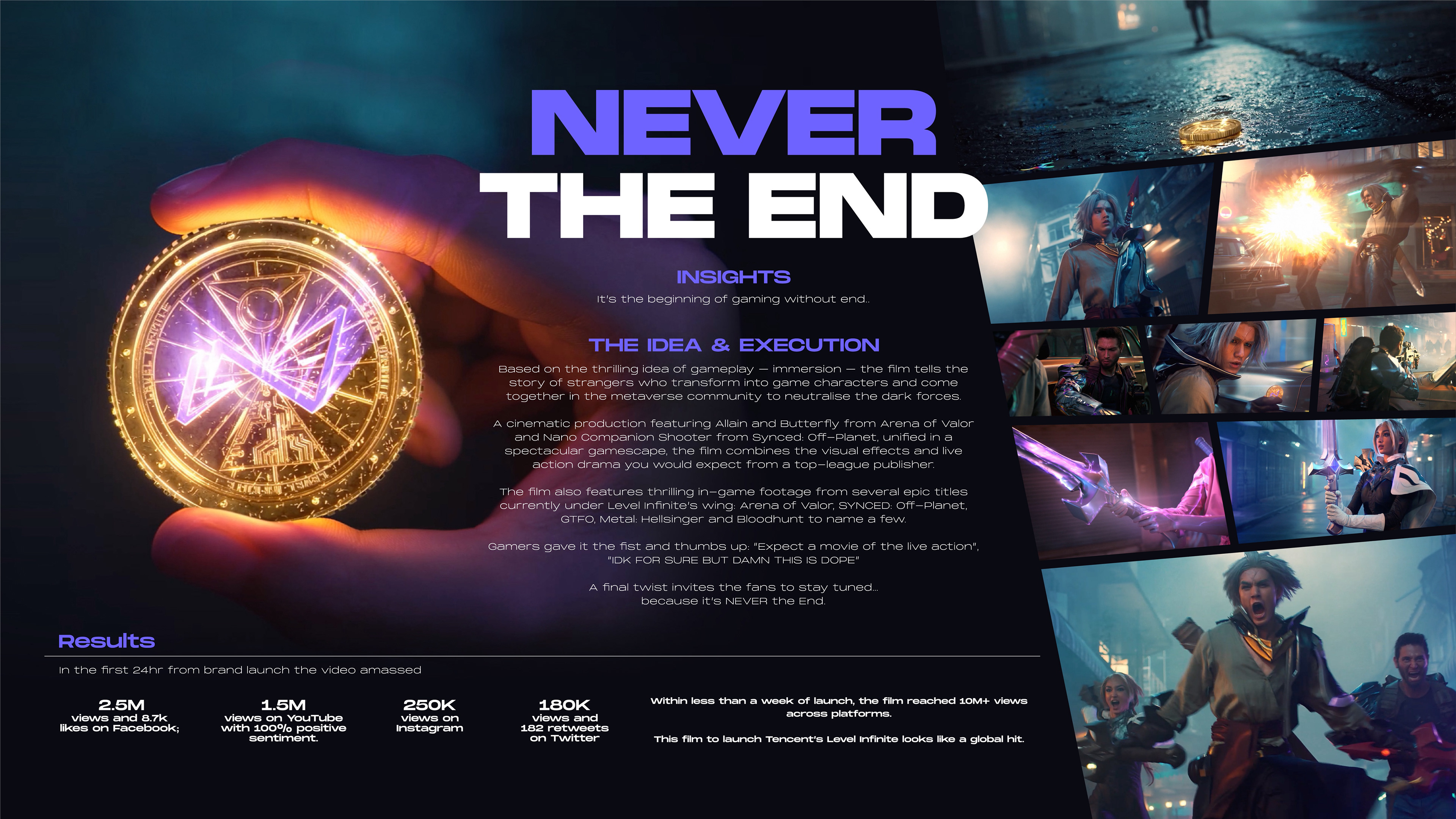 Creative Directors:

 Eugene Cheong, Thomas Yang, Ravi Eshwar 
Art Directors:

Louis Ang, Amos Foo, Felicia Agnes  
Director: 

Marco Kalantari 

(AppleBox)