Land Transport Authority - Move Happy
To encourage the public to practise three key actions when using pathways, we developed a campaign which was fronted by a series of short spots. Each lightheartedly highlights how even the most irritating pedestrians who cross our paths can be a thing of the past if they kept to the three simple rules to Move Happy.​​​​​​​
Each spot has its own unique vibe to suit its narrative – holding it together is the slight surrealness and departure from reality that makes it entertaining to watch.
The spots were also adapted into eye-catching visuals that place an emphasis on the 3 simple rules to Move Happy.  
Spot #1 - Moonlight Encounters
Spot #2 - Unbreakable Love
Spot #3 - The Great Path Showdown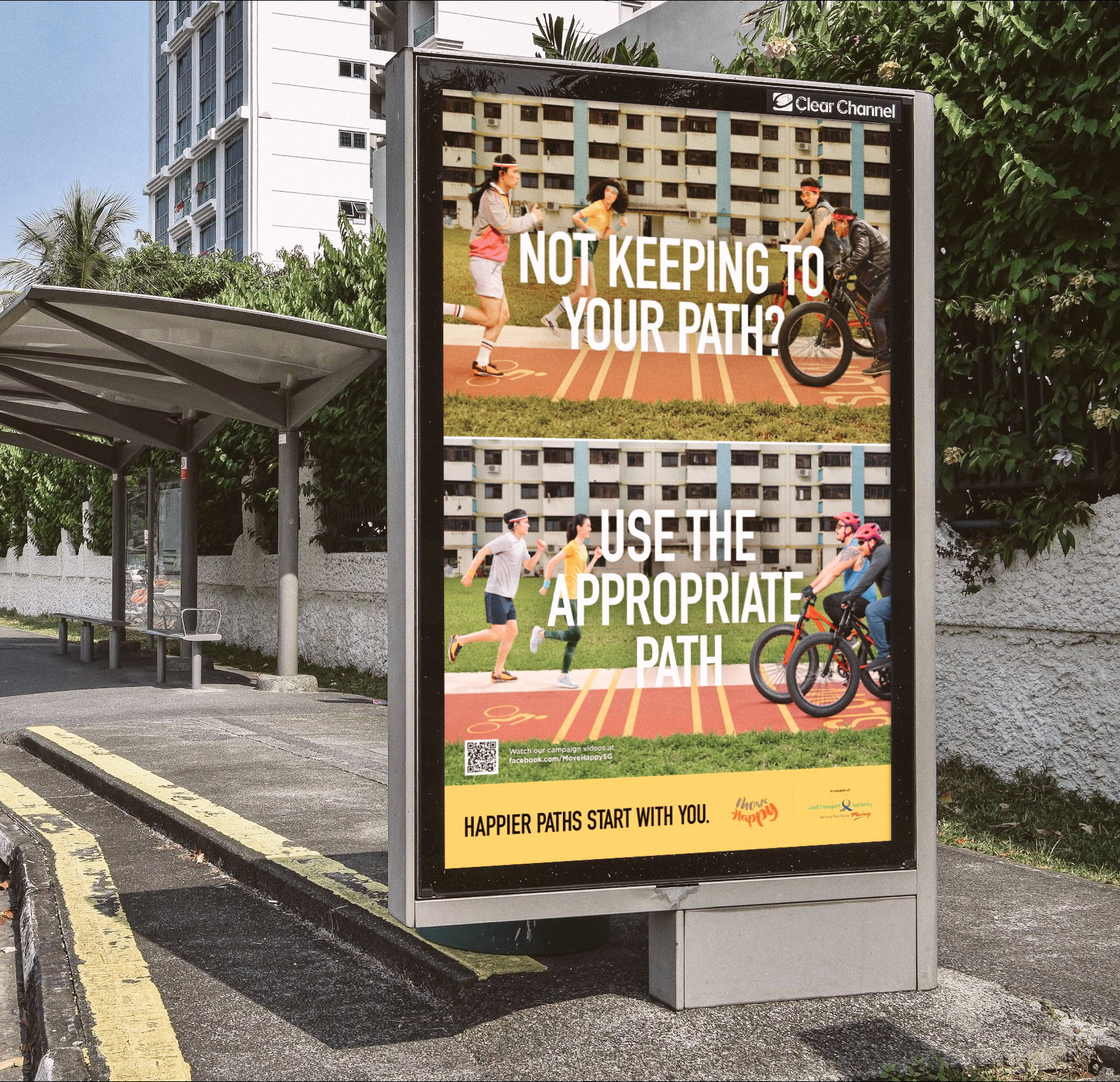 Creative Directors:

Thomas Yang, Rachel Xu
Art Directors:

Sin Eng Lee, Francesca Fernandez
Copywriters:

Rachel Xu, Natalie Magness
​​​​​​​
Production House:

Reel Loco