1 in 13 women in Singapore will develop breast cancer over the course of her lifetime. This is in stark contrast to the incidence rate of 1 in 45 women 50 years ago.
To demonstrate the increasing incidence rate of breast cancer over the years. Everyday women are featured in this video ad to show how breast cancer can affect anyone. A group of women of different ages and backgrounds convenes in a room and an envelope is passed around. The circle starts out big, but gradually shrinks as more women leave upon receiving the envelope. Eventually, only 13 women are left, and we focus on the latest woman to receive the envelope – which actually contains a breast cancer diagnosis. This reflects the stark reality of how the chances of getting breast cancer are now higher than ever before.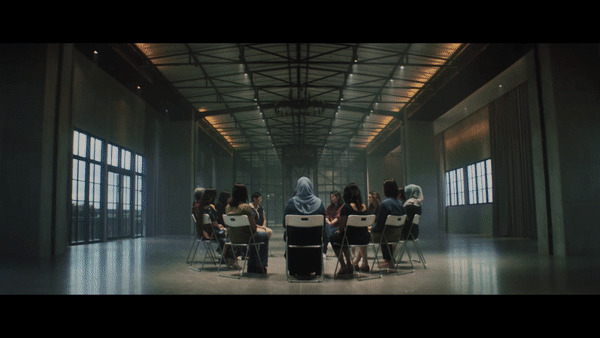 Creative Directors: 

Thomas Yang, Dunstan Lee, Koh MengHau
​​​​​​​

Art Directors: 

Desy Jevianty, Magdalene Loh
Director:

 Bharathi Priya (

Abundant Productions)
It's the #1 cancer among women in Singapore, with 1 in 13 women getting breast cancer in their lifetime. But women are still not signing up for critical mammograms.
The problem is people are numb to numbers. Statistics fall on deaf ears.
So to reframe the threat of breast cancer, we worked with some of the bravest women in Singapore to paint a clearer picture of how dangerous the situation truly is.
Creative Directors: 

Thomas Yang, Dunstan Lee
​​​​​​​

Art Director: 

Alan Choong
Photographer:

 Republic Studio