Launched on 19 April 2023 a
fter close to 3 years of lockdown, American Tourister wanted to bring back travel with a bang! Our solve? We shaped this comeback to communicate: Travel is back with a vengeance! 😎
The campaign aimed to convey the joyful exuberance, heart-thumping excitement, and energetic freedom that travel brings. And what better way to express these feelings than through the universal language of dance? Dance, like travel, has the power to unite and ignite our spirits, and American Tourister embodies the perfect dance partner, taking our audience on a captivating journey of fun around the world. 
Together, let's explore the world, one dance step at a time!
#AmericanTourister #FindFunEverywhere

The film takes viewers around the world through a series of dances – invoking feelings of joy, excitement, and freedom. Pitching American Tourister as the ultimate dancing partner, the film entices young travellers to embark on a journey of fun. The colourful scenes play into the target market's love for brighter tones. Featured are the brand's four main product lines, including Frontec, Curio, Squasem, and Maxivo.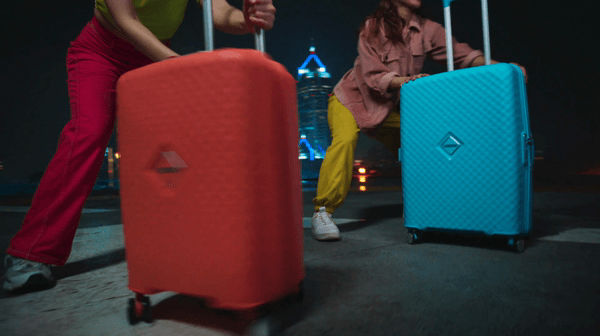 FIND FUN EVERYWHERE is further supported with out-of-home (OOH) placements featuring equally colourful and vibrant visuals at key locations across the city, including bus shelters, MRT, and bus wraps.
Integrated Case Study Film
​​​​​​​
Creative Director / Head of Art:

Thomas Yang
Art Director:

Alan Choong
Copywriter:

 Hanis Jazil, Chris Lim
Director:

 Hans Emanuel (Apple Box)
Choreographer:

Olivier ​​​​​​​